I guess all construction projects go slower than planned… we're off to a slow start.
The problem of water flowing through the sand under the new road section through the woods has taken a lot of time to resolve. The underground clay wall to stop the water had to be extended. The following picture shows the depth that was needed to reach through the sand to clay… the orange clay at the bottom is the wall that was added.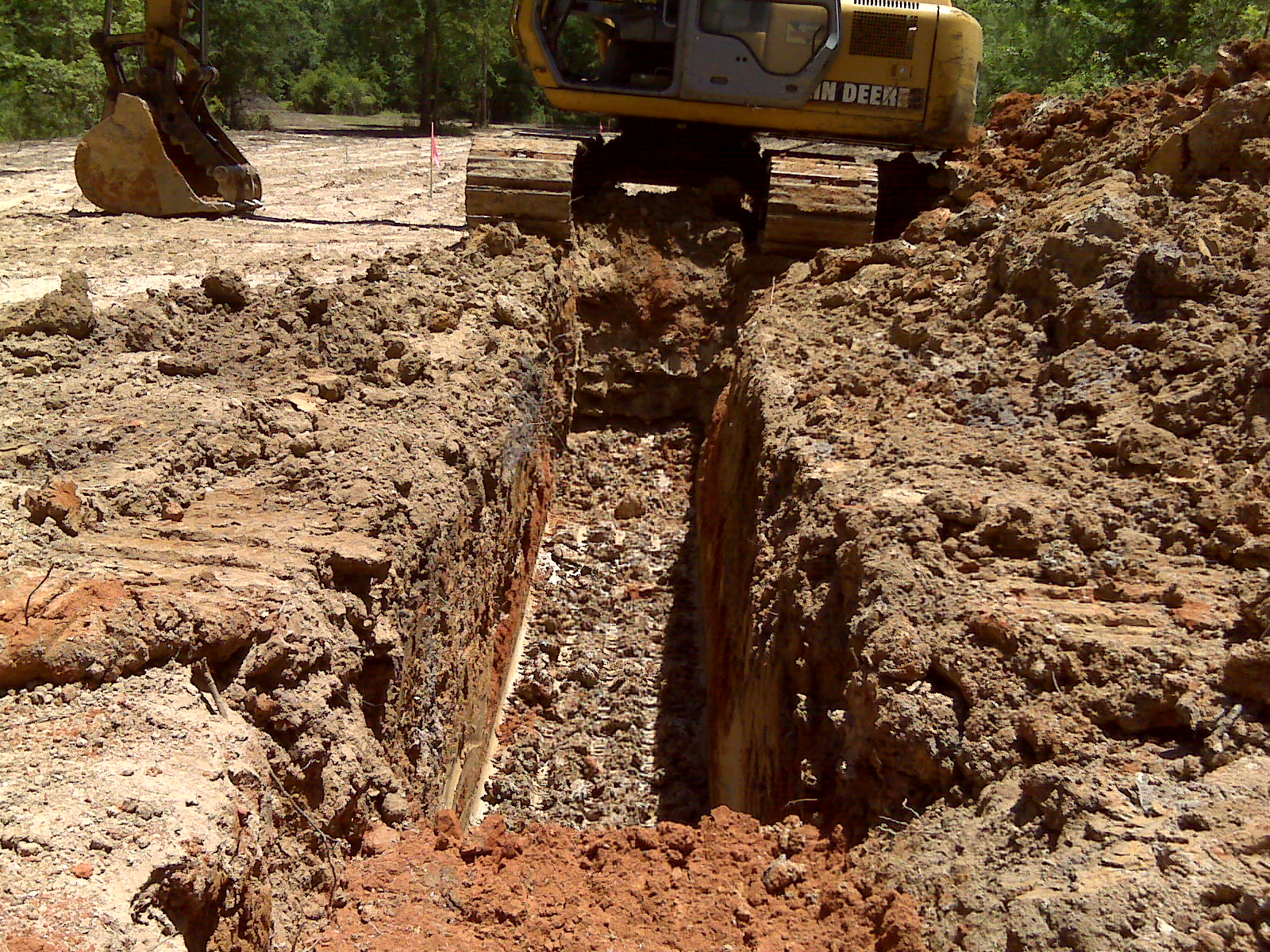 This wall is now complete, another culvert has been added… but the road has been too wet to add the stabilzing material (they've decided to use dry cement). Hopefully this week the stabilizing will be completed. Once that is done, dump trucks will be able to reach the building site, and work on the foundation can begin. Fortunately… we're not in a big hurry, no deadlines that have to be met.
In the mean time, we continue to enjoy the farm. The small gardens are starting to produce…
There is a 10 acre piece of land sandwiched in between other parts of the farm, that we were unable to buy at first…. see the "10 acres not owned" in the "The Plans" blog below from May 3. The owner has finally agreed to sell, so we're supposed to close on that on Thursday… thanks for the help Lounell!
Kathy, Kenny and I will leave for Paris in a week (June 2nd)… but we're leaving the farm in good hands. Terry is looking after the building projects, Mike is farming the pecans and Dad is helping Terry (Lots of mowing and maintenance!). I hope to keep this blog updated from Paris… we'll see how that goes.
Ken