A lot of dirt is being pushed around at the farm.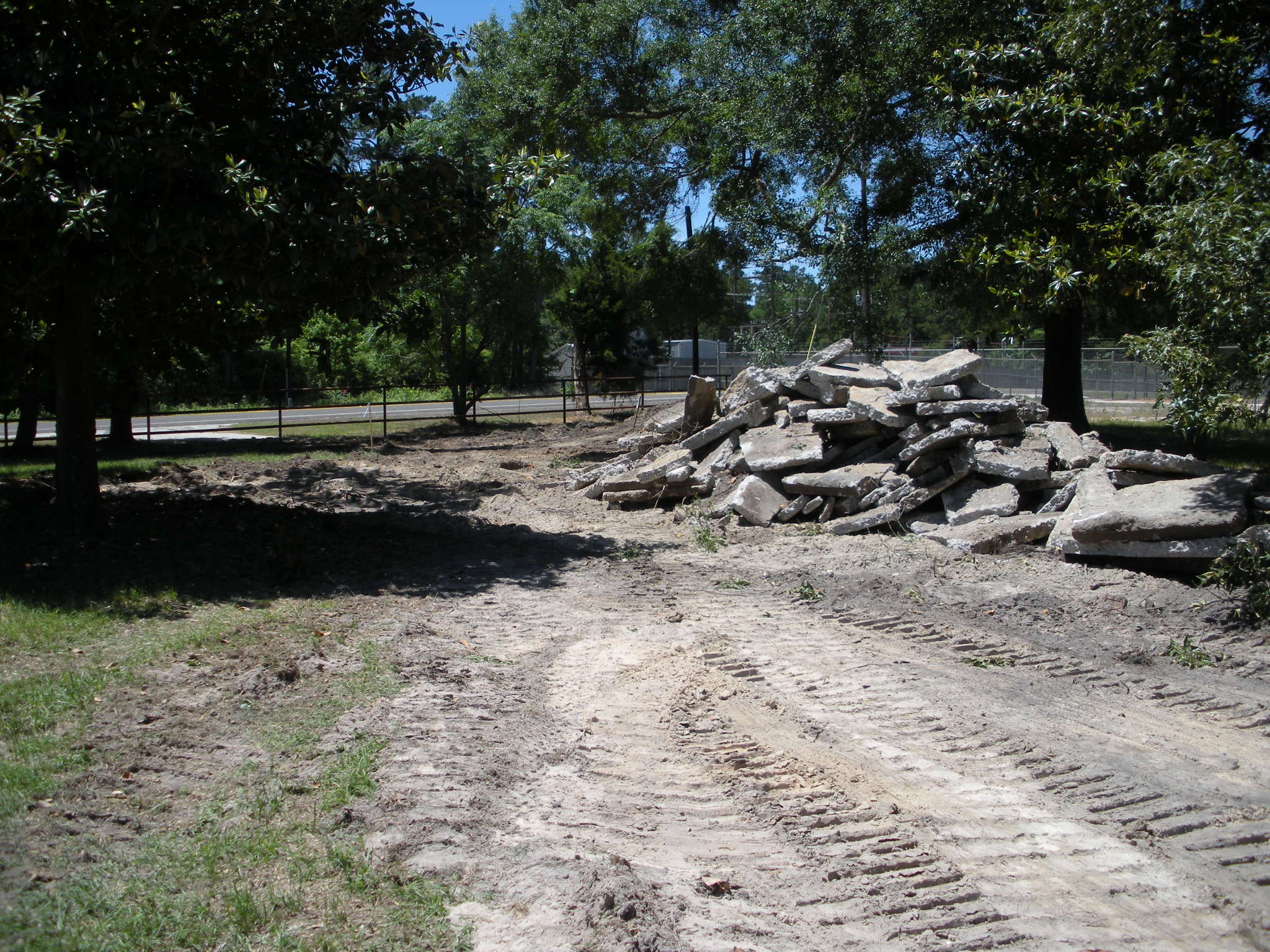 This is where the new entrance to the property will be… west of the old entrance… to provide better visibility for cars leaving the farm.  The cement pile was the foundation of an old house.  The driveway will go out at the place where the old driveway was for this house.  A couple sections of the new fence need to be removed and a new gate constructed.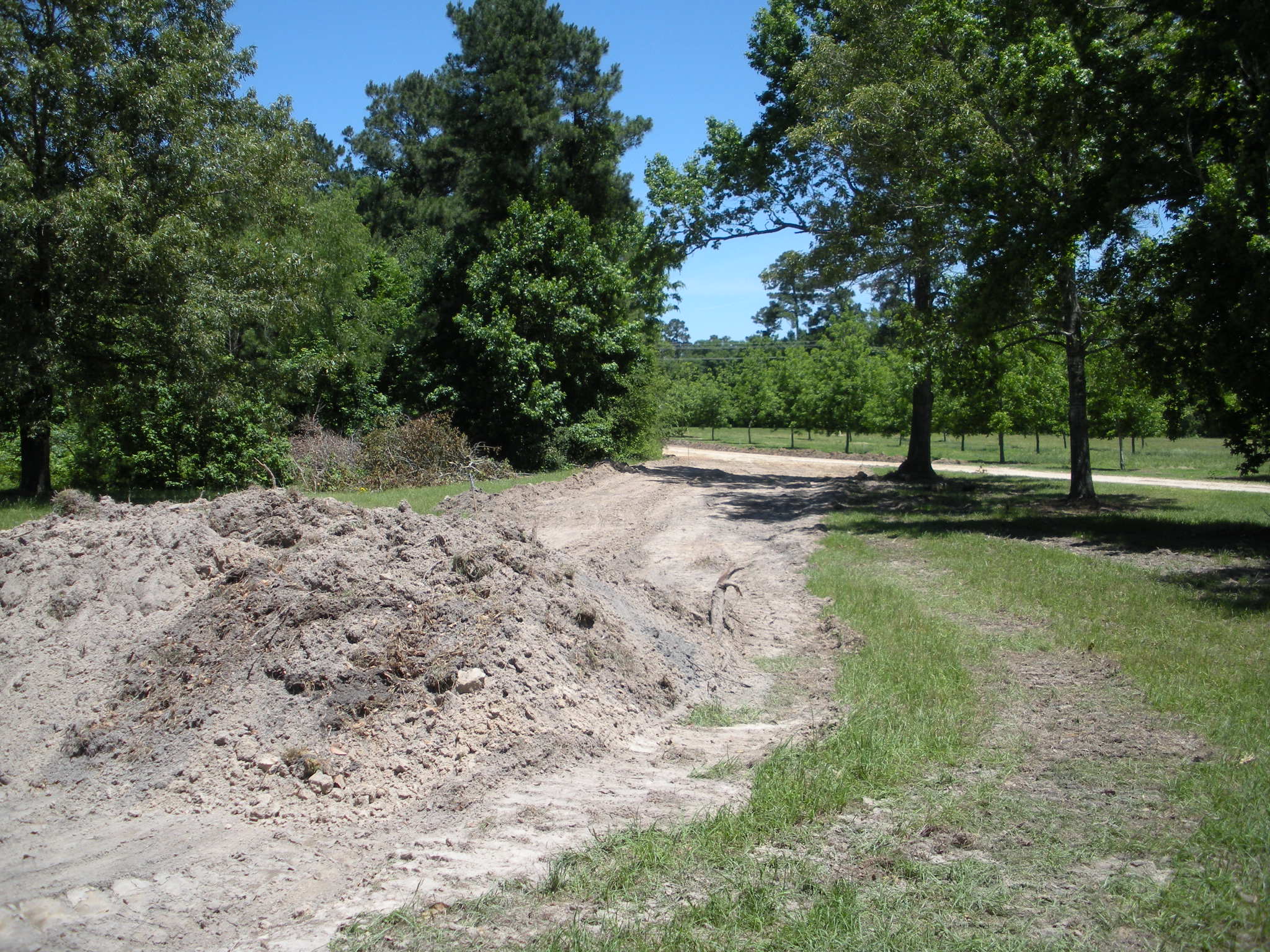 Turning around and looking the other way at the same point… you can see the new portion of the driveway joining the old driveway.  The portion of the old driveway to the right will be removed.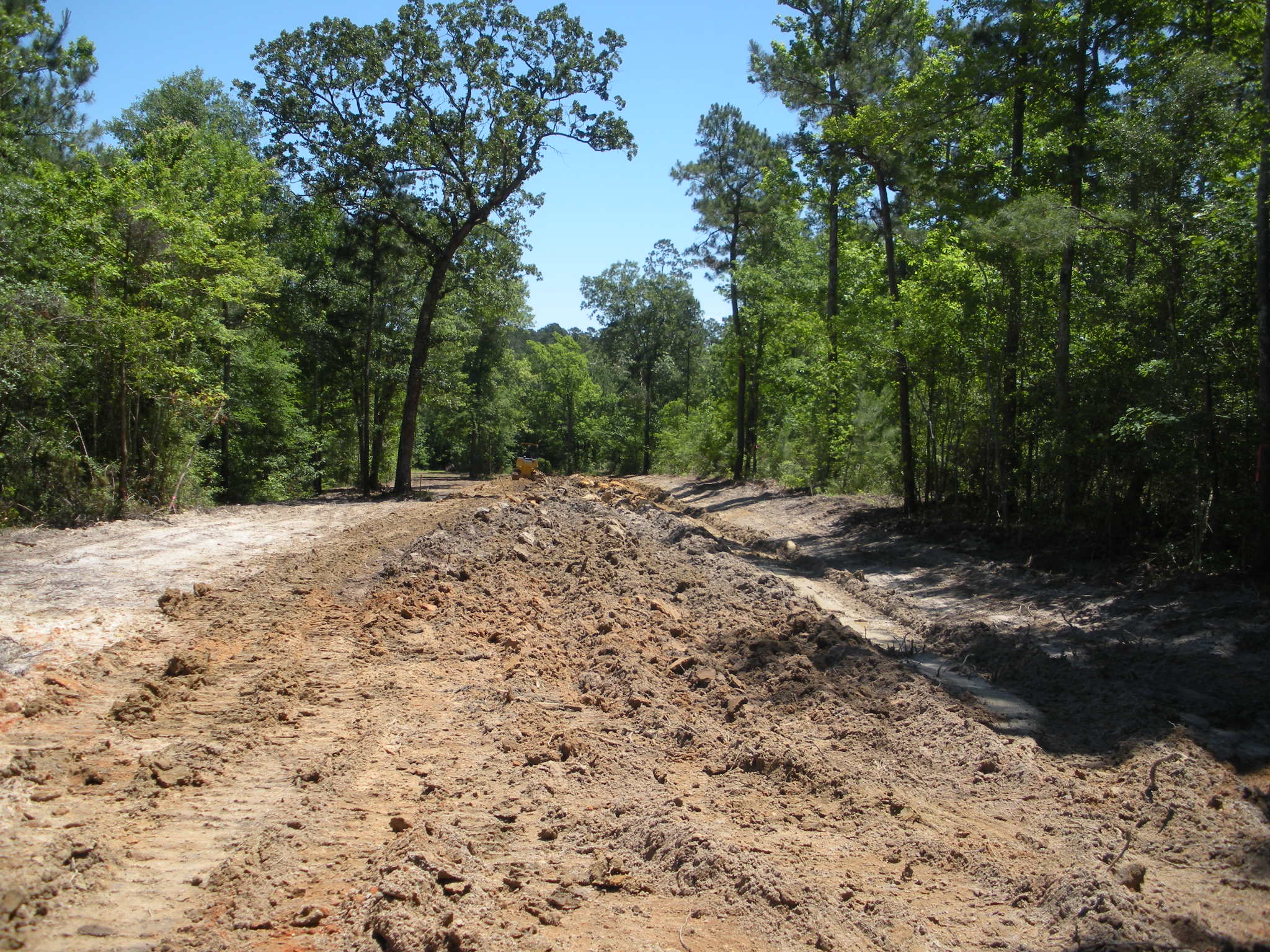 The road through what was woods, going toward the Sr. Residence, is too wet.  The dozer is turning the ground over so it can dry out.  Once it is dry enough it will be sprayed with a stabalizing fluid (lime and cement mixture) and compacted.  Then it will be ready for a layer of crushed limestone on top.  A clay wall is being built from ground level down to the clay below the sand on the right side to keep the spring water from flowing under the road through the sand… a hidden clay dam.  Bet the beavers won't bother this one!
The pecan trees are looking great!  We've had a good rain, so no need to irrigate from the lake. 
Mike and I went to see another pecan orchard about 30 miles away… it has no irrigation, and looks a lot different.  They raise hay between the trees.  These trees are 20 years old, ours are 9 years old.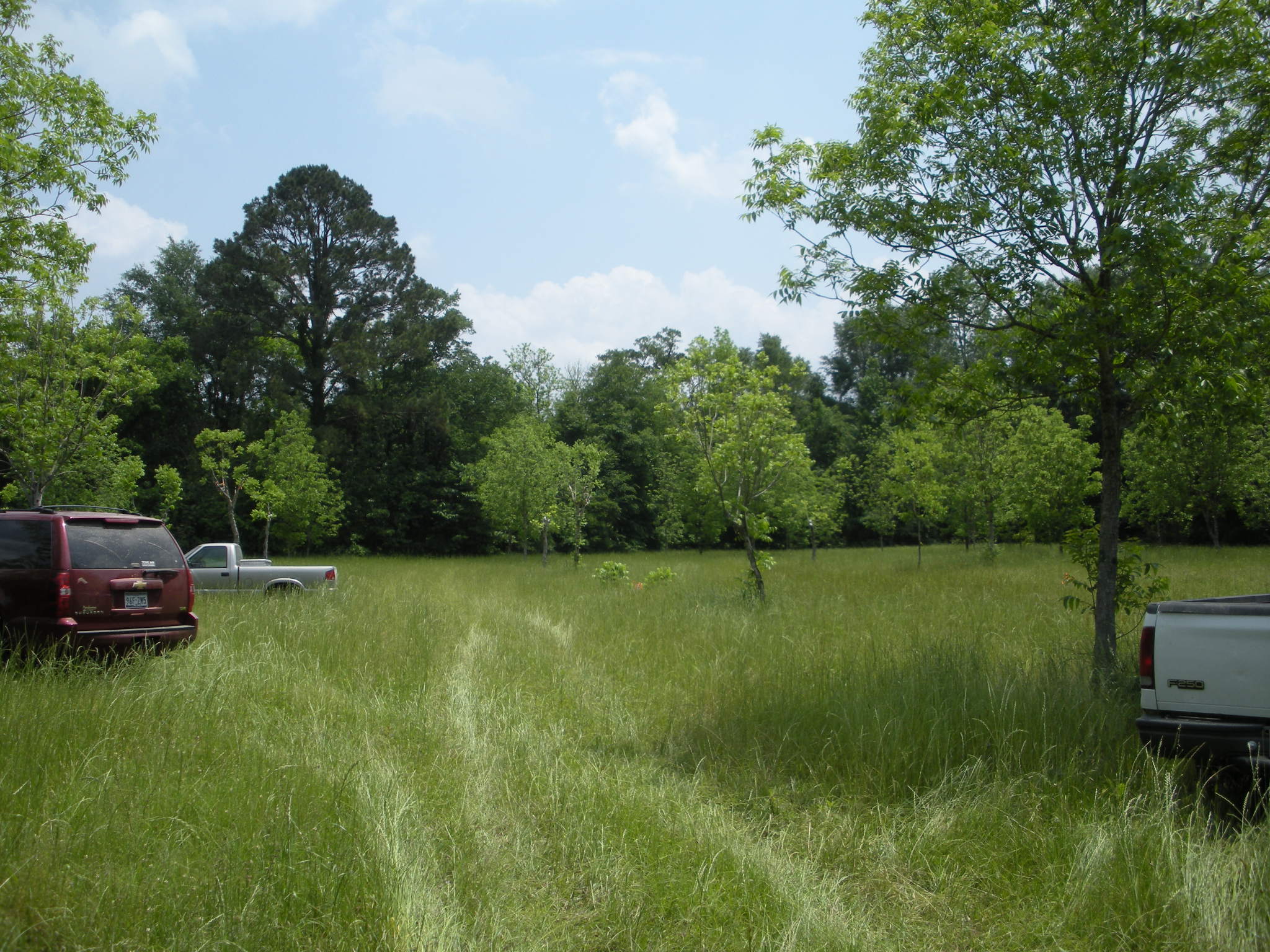 The owner of this orchard showed us how to graft pecans… very interesting… we (Mike) have a lot to learn about pecans.
Mike already bought Destiny a horse, called Dude.  For now he's Dude in Waiting, because there's no fence yet around what will be the horse pasture.  Dude is still at his old home in Arkansas.  At the rate this fence is being built… Dude will have to wait for a long time.
Ken