We had lots of visitors in March, some in conjunction with our special meeting.  All 9 residents were able to attend the special meeting, which was about 35 miles from PG.  We were glad to have Irving Ross with us some during those days.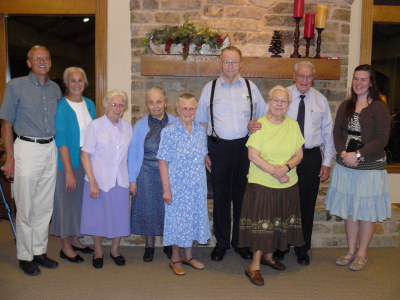 Unfortunately, Evelyn Kuck had to leave PG because her care needs were becoming more than we could supply.  Grace O'Keefe and Sara Riggs came down from Ohio and took her back with them to a care facility in Morrow, OH.  There are two other friends in the same facility with her, and several who visit regularly, so she is doing well there.  We sure miss her quiet, meek spirit at PG.  She hasn't lost the desire to be a servant.  We're glad for the time she spent with us since October 2009.  The first picture below shows Evelyn with Grace and Sara.  The second shows Doris giving some of the kids a ride.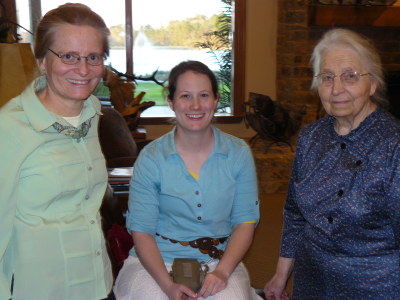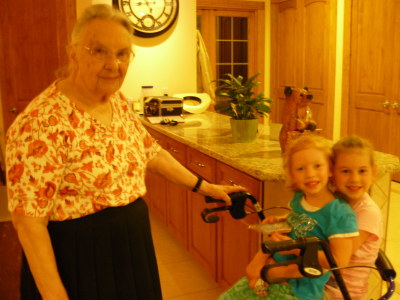 Spring has sprung!  The pecan trees are much slower at growing leaves in the spring, see them to the right of the Wisteria below.  The've developed a lot more leaves since this picture was taken a few days ago.  Betty is helping Kiko with his spring shedding.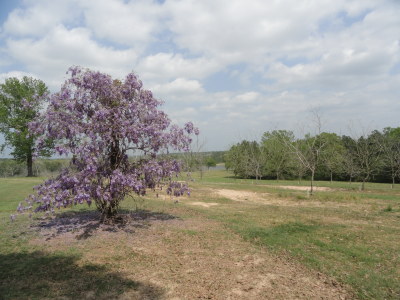 The bluebonnets are in.  Unfortunately the pictures below weren't taken at the farm.  We planted some bluebonnets, then forgot where they were and mowed over them before they could bloom.  These pictures were taken near our home on Lake Conroe.
We're glad to have Travis and Jamie Bolt living in Conroe now.  Travis works for Cormorant Engineering at Pecan Grove.  His grandparents, Ed and Leah Bolt, were here for the month of February.  His dad, David, also works for Cormorant but continues to live on the Newry PA convention grounds.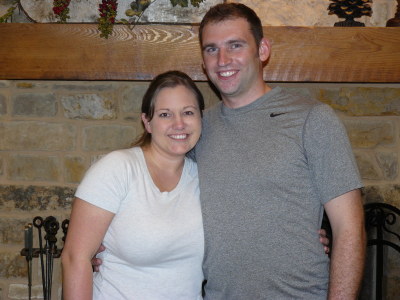 Ken