All are doing well at Pecan Grove.  We're looking forward to Esther Potts joining us in mid July.  Here's a photo of our current 8 residents.  Starting at the back left, Evelyn Kuck, Jean Hegemeire, Betty Lawrence, Teresa Goff.  Front left: Doris Crawford, Bea Jecmeneck, Frank Porter Francis McPherson. 
There were two birthdays recently, Bea (92) and Doris (87):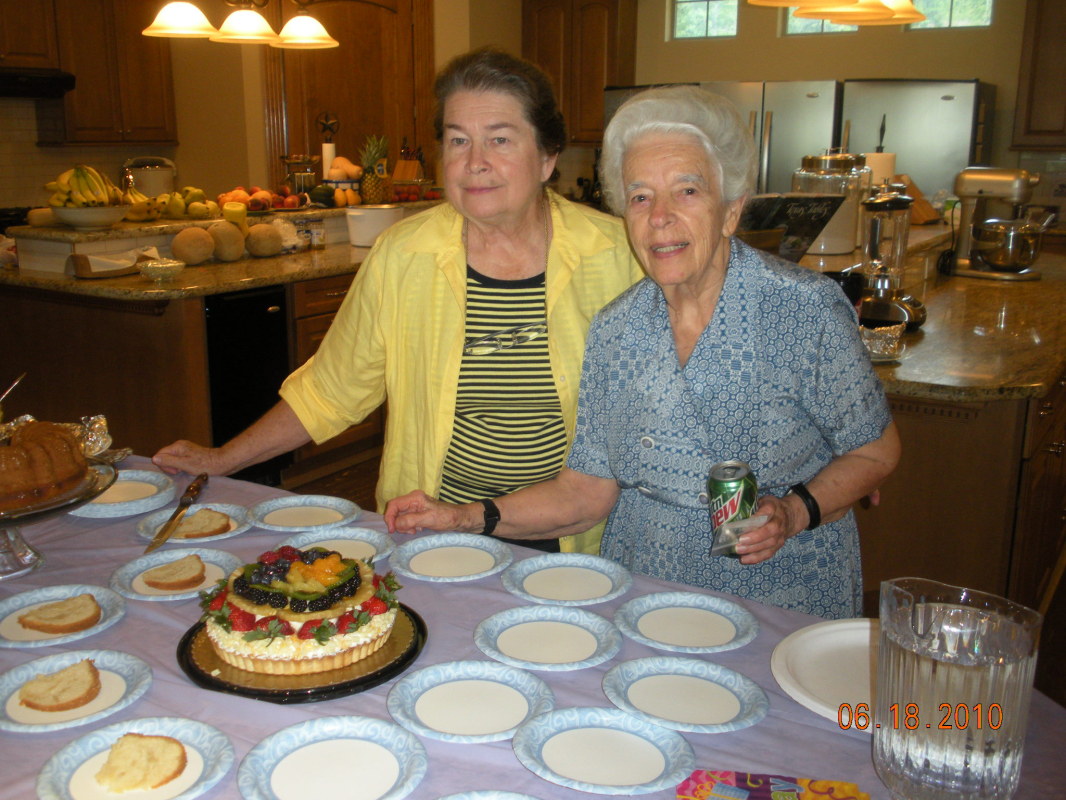 We're still working on the bunk house for the staff.  Once Esther comes we'll only have one room left in the residence.  Hopefully the bunk house will be finished in the next few weeks.  We've started building a small log cabin on the other side of the farm for Kathy and I to stay in sometimes.  I'm sure it will be used for visitors as well.
This was supposed to be a father/son project for Kenny and I while Kenny is off school this summer.  Dad (Jack) is helping us a lot, and Brandon helps some of the time, so the cabin is going quickly.  Hurricane Alex is slowing us down this week by sending a lot of rain this way.
Ken