We had the coldest weather I've seen in this area in February, but thankfully it is gone.  We're back to using air conditioning most days and some spring flowers are out.
Everyone at PG is well.  We've had our share of colds and bugs, but all have recovered and are appreciating the warmer weather.
Ed and Leah Bolt leave tomorrow… back to the cold north.  We've sure enjoyed having them here for the month of February.  This is the 3rd year they've visited for a month, and we hope they're able to come again next year!  Also, Marth Houston from Ohio is visiting this weekend.  Esther stayed with Martha before coming to PG.  Here she is with Esther, Evelyn and Frances.
We appreciated Lyle coming for a visit earlier in the month.  Here he is with Sharon and Sara, and then at a meal with about 30 of us.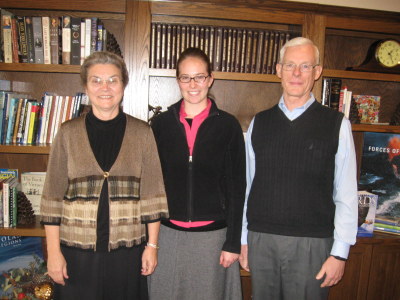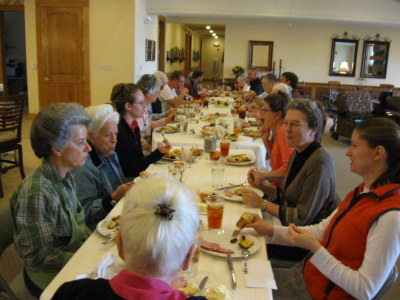 We have about 600 lb of cleaned (no shell) pecans – if anyone is interested!
Ken