Frank Porter joined us from Flordia in early April.  The following picture shows Frank and Destiny's paint horse Dude.  Frank is the one on the right!  Also Phil Farris (who brought Frank over), Ray and Frank.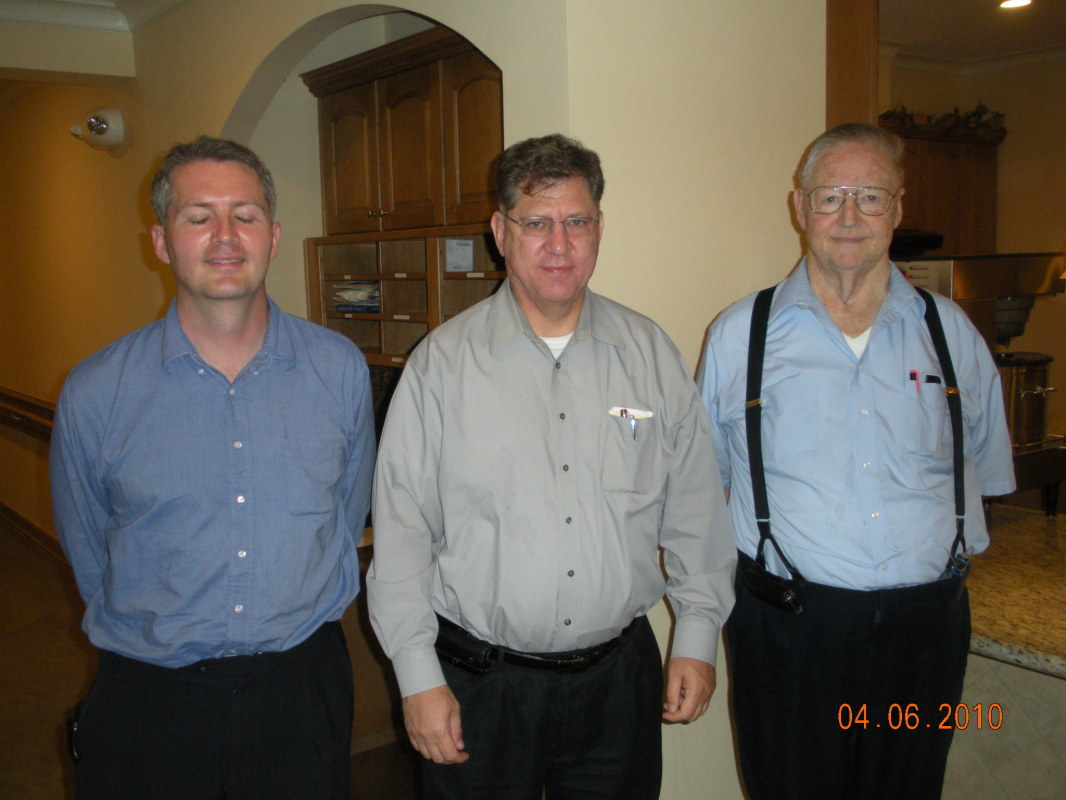 Evelyn Williamson spent the month of April with us.  We hope she comes back to stay!  Here she is with Jean Haggemeire who is coming to stay in June.  We've had beautiful spring weather for sitting on the porch!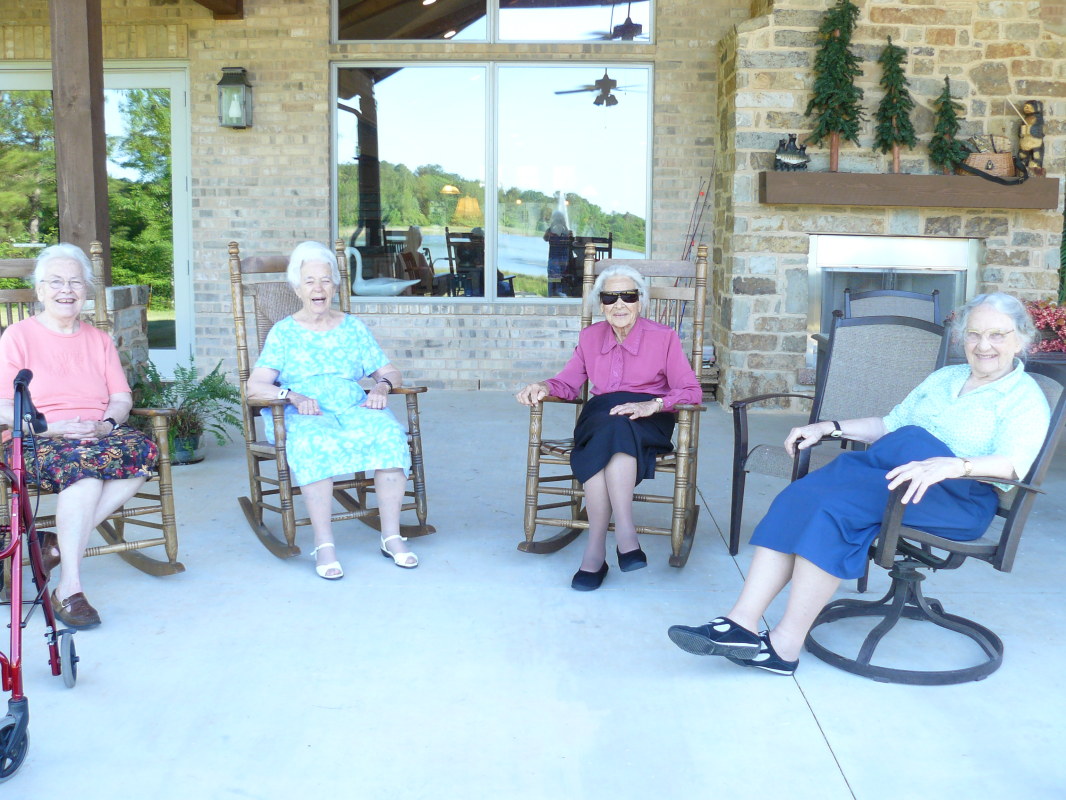 Keith and Gail Ramsden and their boys visited for several days, and I turned a year older.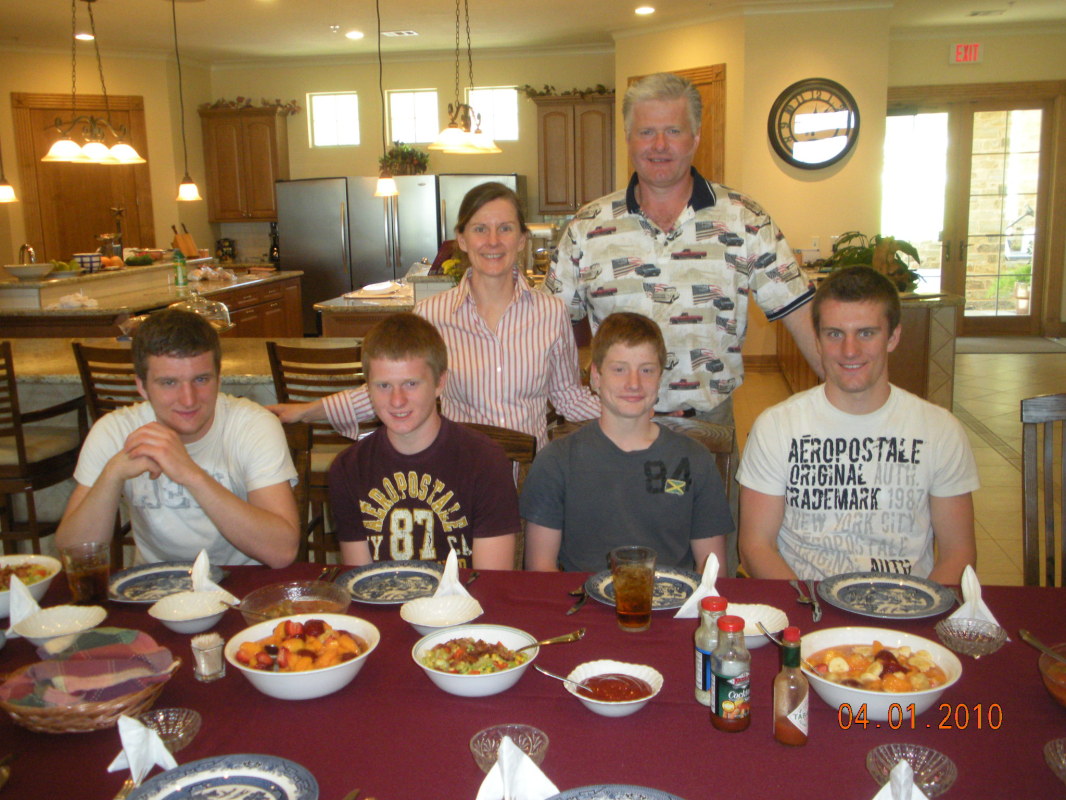 Lounell's dad, John visits fairly often, and we have many large meals!
Fishing has been good again this Spring in Lake Conroe.  Here's Bea with a fish she caught, and some of the spring flowers.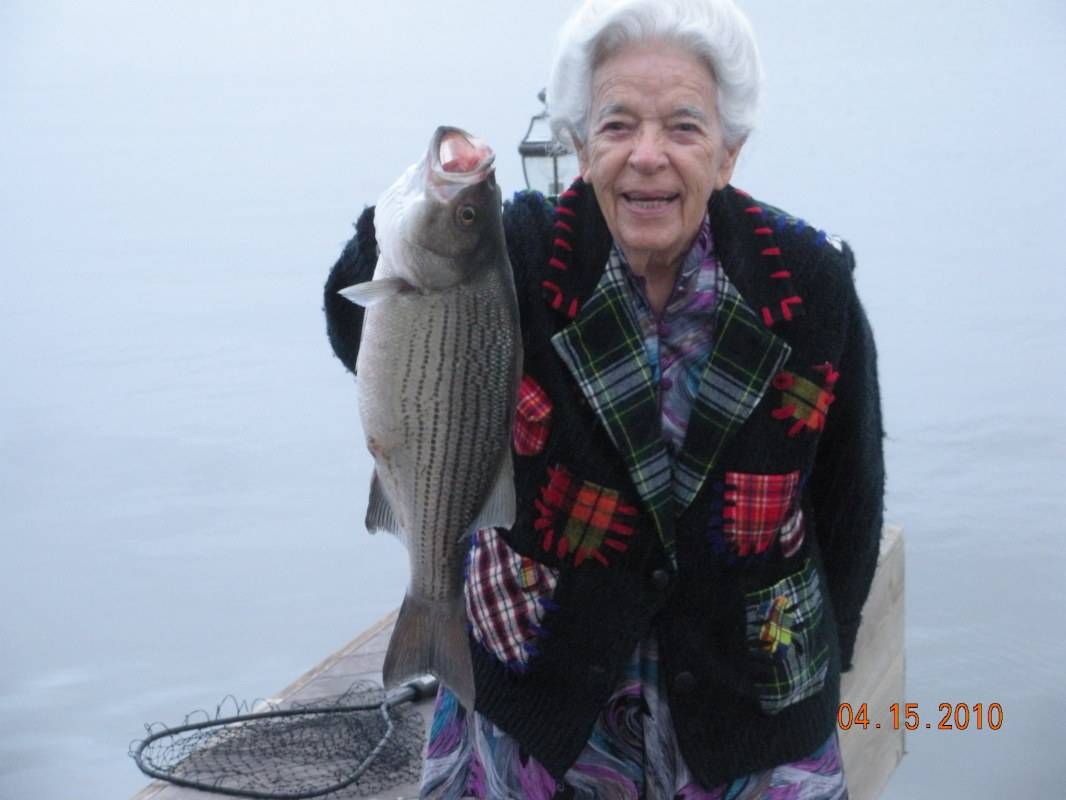 Ken