All at PG are doing well.  John has gained a lot of strength since his heart surgery.
The workers meeting was here February 19.  It was a wonderful day, with 34 workers at the residence for lunch.  Several local friends came and helped, so we were 54 in all. Here's a workers picture taken that day.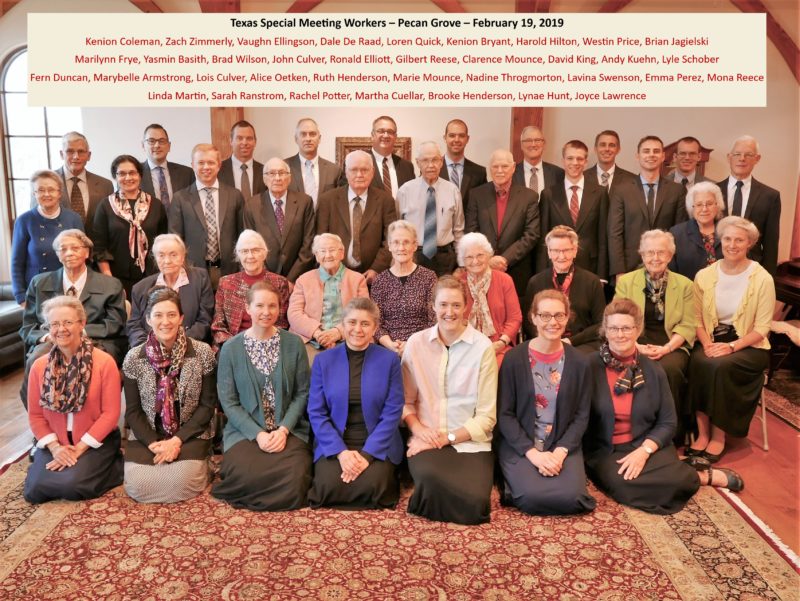 The following link will take you to the pictures we have from that day, including the one above, at full resolution.
February 19, 2019 Workers Meeting Pictures
Today, February 28th, Pecan Grove has been open 10 years.  We've had 28 residents in those years.  If you're interested in pictures from when we opened click on the March 2009 link in the right column.  I'll include a table of them here, though this table is always available in the upper right corner of the blog.
There were 22 here for lunch today.  Here are some pictures we took.  First the PG residents, Gilbert, Elton, John, Jack, Alice, Marybelle, Lois and Fern.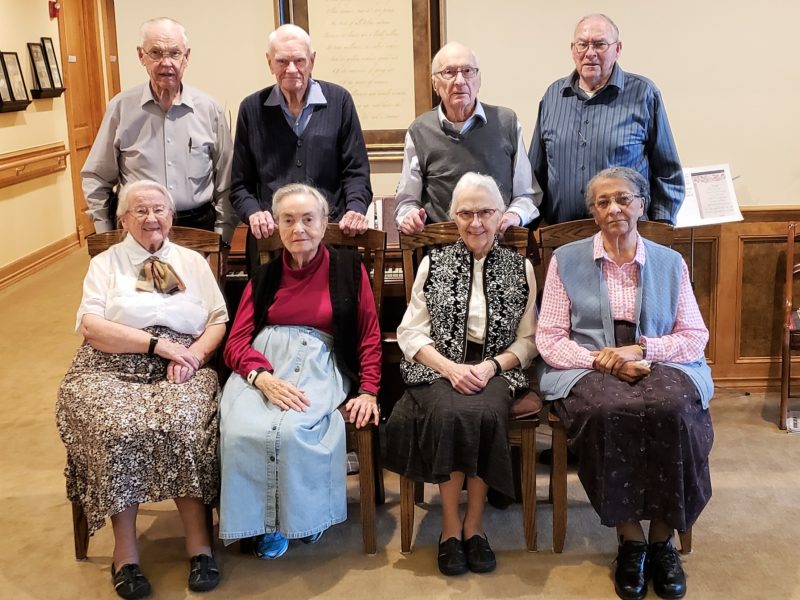 Then the staff, Ken, Kathy, Jennifer, Salena, Penny, Abigail, Jaida, Mimi and Dominique.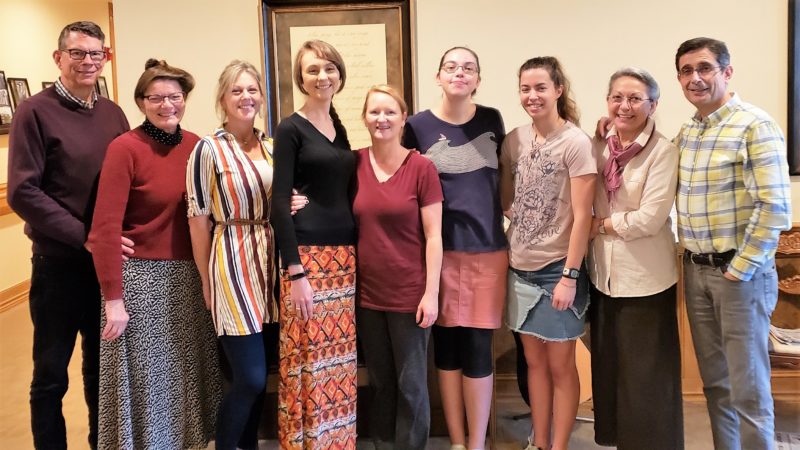 Today was also Mimi Mille's birthday.  Jaida Klor joined our staff temporarily this month. Here she's with her mother Kim, and John.
David Cleveland spent some time here visiting his dad.  Here they are with Howard and Mary Ann Colson, who brought Vern Lokeijak to visit.  Clarence Rochelle was here at that time also.  Kathy Englishbee brought Marian Sacksteder and Mary Jordan to visit.
Lynden and Naidene Laird came to visit again, shown here with Fern.  Also Brad and Shelley Chappelle came to visit, shown here with John and Lois.
Kent and Linda Opel brought Mary Ruble to visit, shown here with Lois and Abigail.  John and Sharon Bradley visited John and Lois.  Mary Kay (Wayne Overby's sister) and Gaylord Modin visited, shown here with Gilbert.
It's been a wonderful month, and a wonderful 10 years!
Ken