Jean Haggemeire moved into PG on Memorial Day, as our 8th resident.  We're glad to have her with us!
In April I forgot to mention that our good friends, Dominique and Mireille Mille were here in Texas for 5 weeks.  They lived in Vietnam for 12 years before moving to New Caledonia in January.  NC is a French island in the Pacific ocean near New Zealand and Australia.  The following is a picture of them with their son Pierre who lives south of Houston.  The second picture is Frank with Andrew Newman who lives in Atlanta Georgia.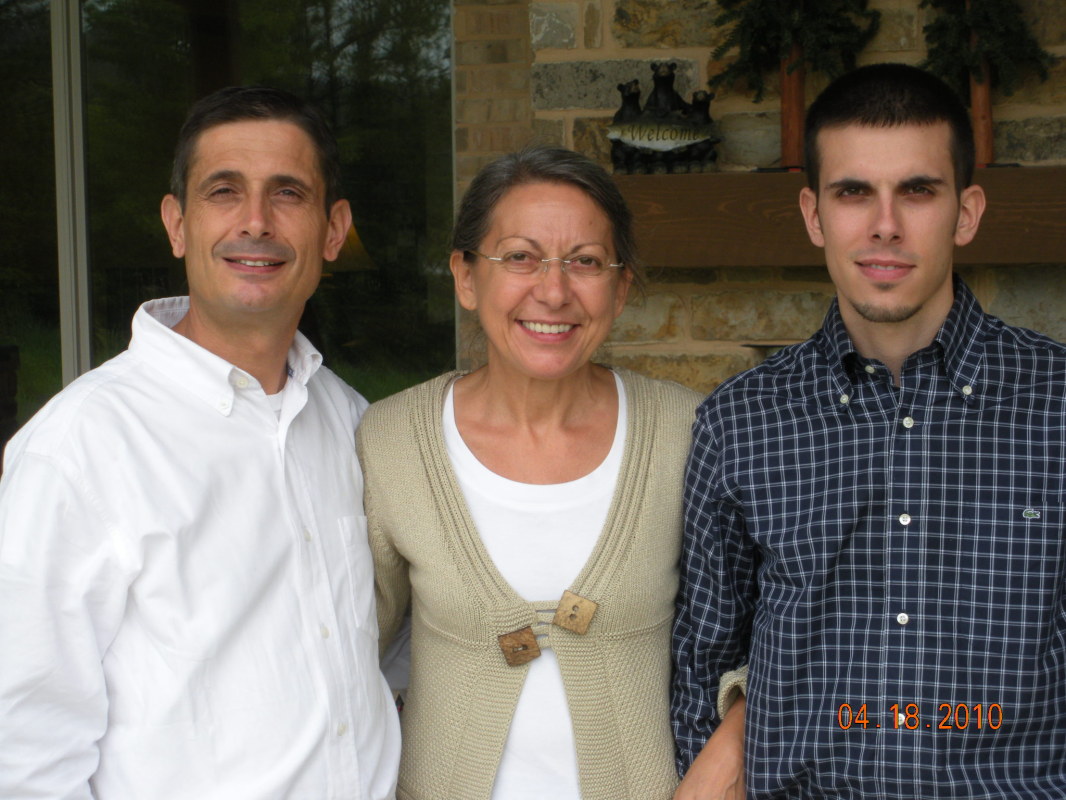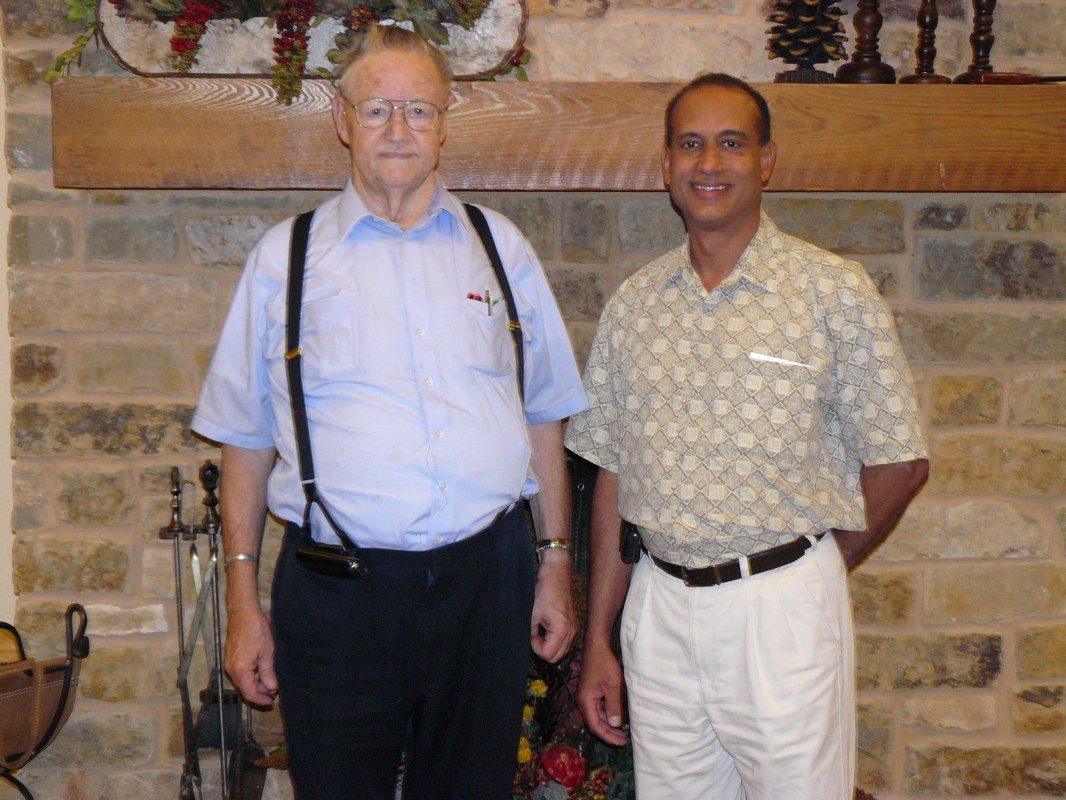 We took the residents to a state park not far from PG again for a picnic in May.  Unfortunately that will probably be the last picnic for awhile… it's getting too hot!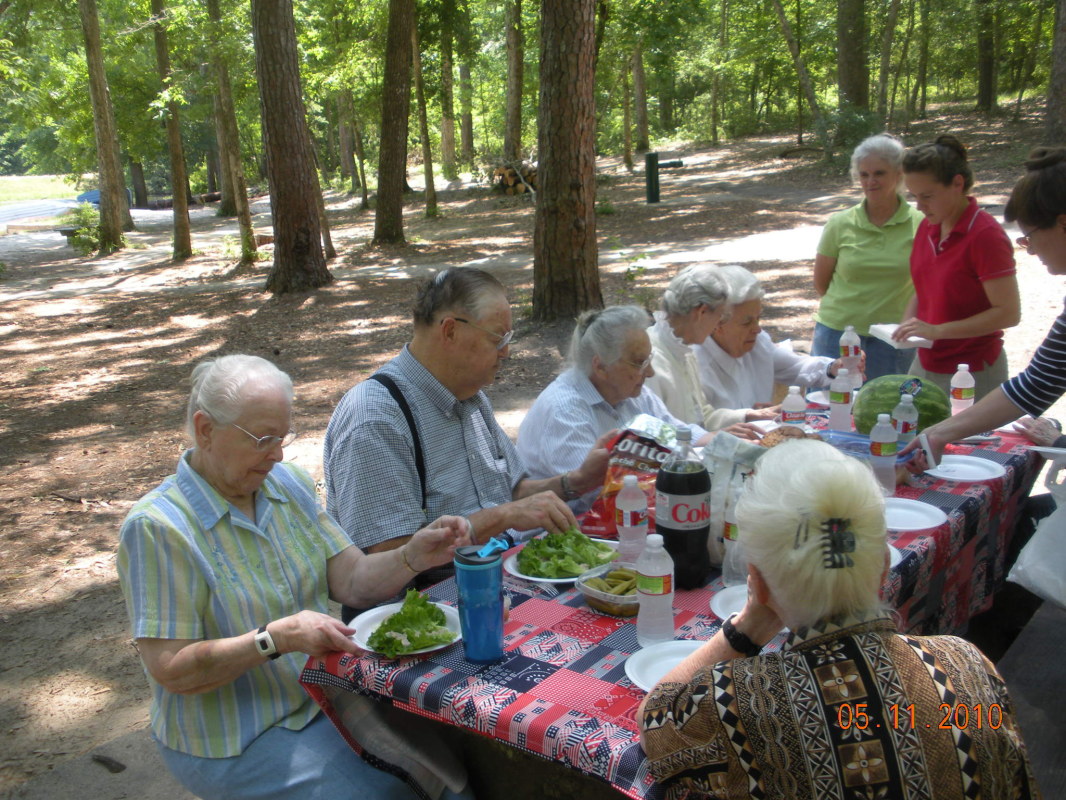 Several birthday celebrations in May – Kathy, Jon Nelson (shown with Doris), Mike Rosamond.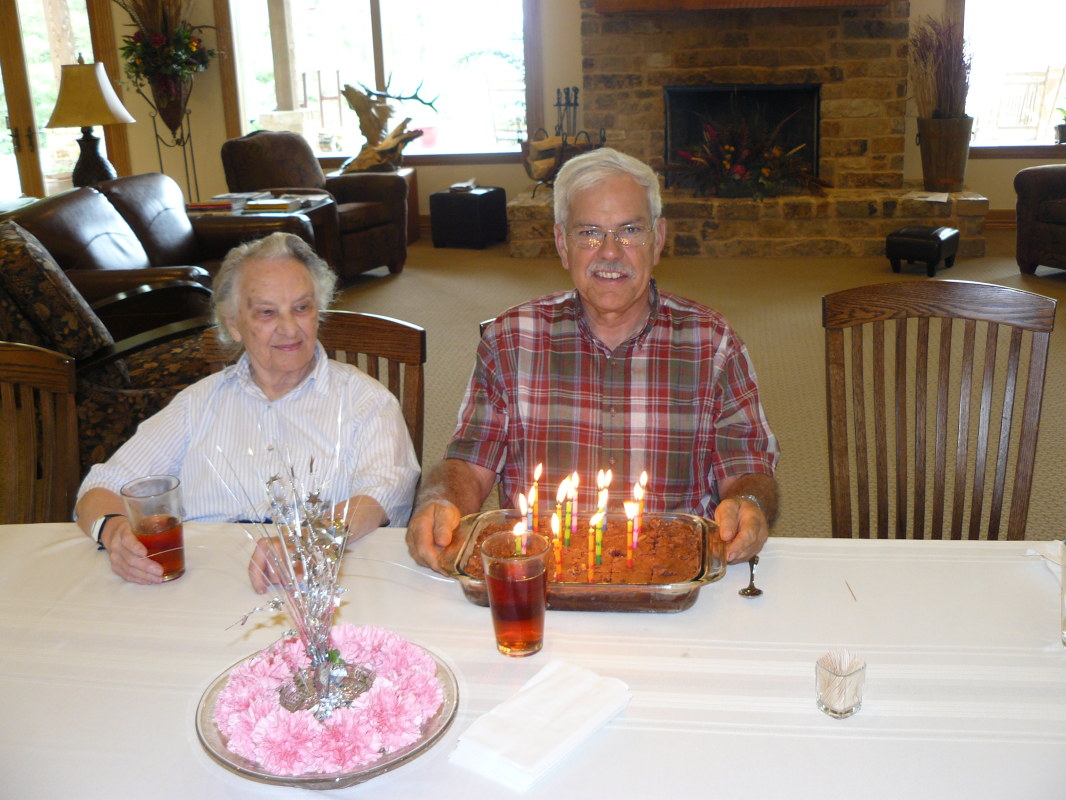 Other visitors included the Gartins and Schneiders (Kathy's sister and family).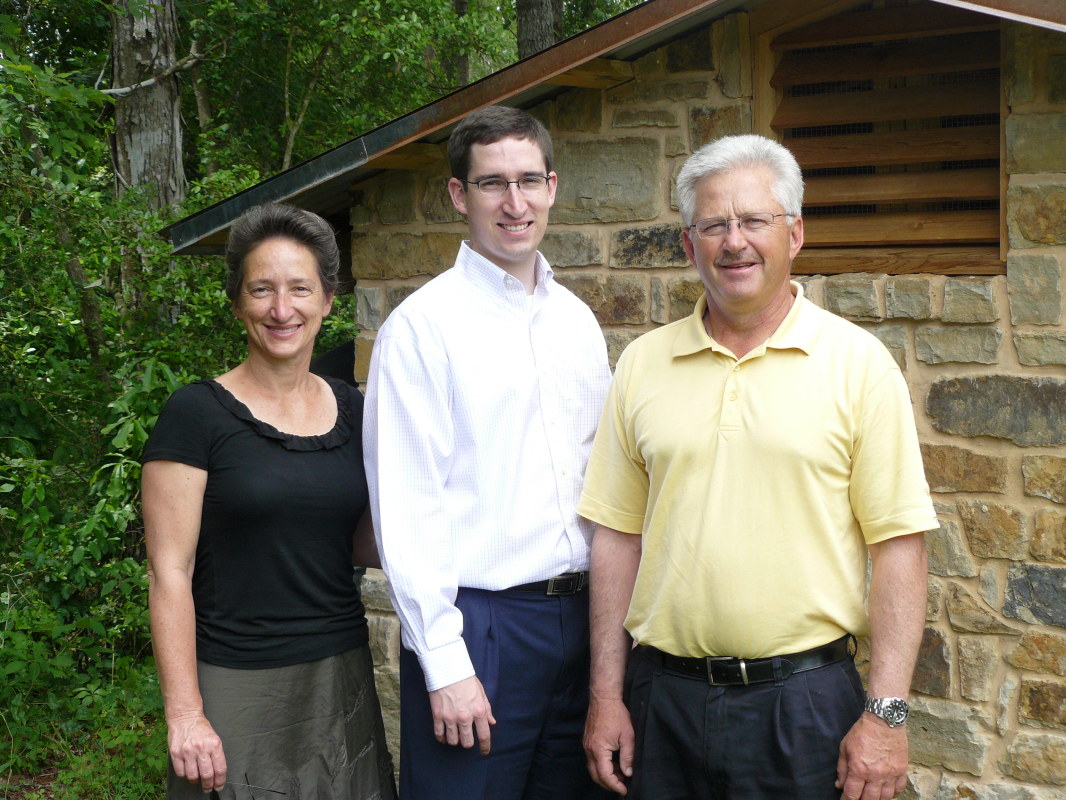 We're adding a small, 3 bedroom, "bunk house" for the staff to sleep in when the residence gets full.  It should be completed in a few weeks.  The second picture was taken at Kenny's graduation from high school.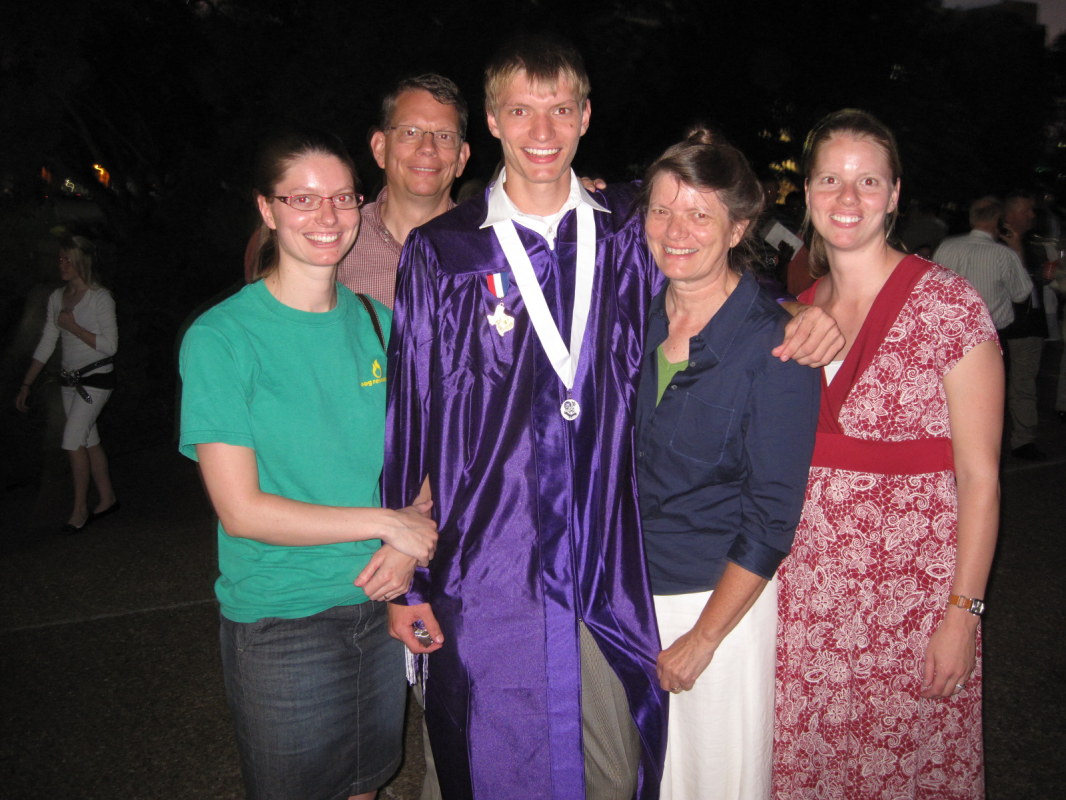 Destiny's horse Dude needs more exercise.   Here Brandon is riding him and then several are feeding him.
Ken